When vacation time approaches each year everyone thinks about somewhere in the world to spend a good time. I can think of nowhere better than the seaside.

Who doesn't love the seaside? When I was working in Saudi Arabia I watched and listened to my many foreigner friends, European, Americans and even Asians, talking about Half Moon Bay. All bays seem to me to be half moon in shape. My friends decided that there's no better place for a seaside holiday than Thailand, where just maybe they could find their ideal Half Moon Bay.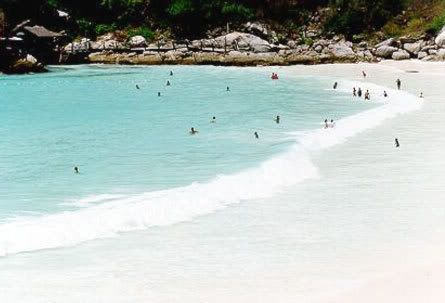 There are thousands of islands and so many places beach spots in Thailand where you can take it easy, relax and enjoy your life. If you want sunshine, white sand, big or small half-moon bays there are thousands to choose from in the islands and resorts of Thailand. You'll find one that's just right for you.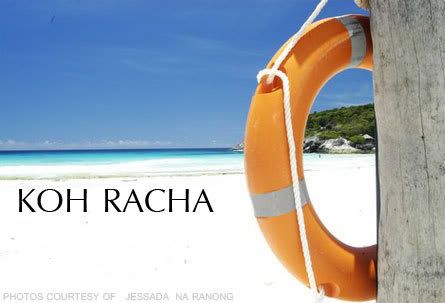 On the train from Bangkok, heading south, you'll see loads of foreigners, young and old. They are headed to Koh Samui, Koh Phi Phi, or maybe Phuket and as they travel they think of sunbathing, strolling along glittering sandy beaches, snorkeling, diving, full-moon parties and the other delights which await them.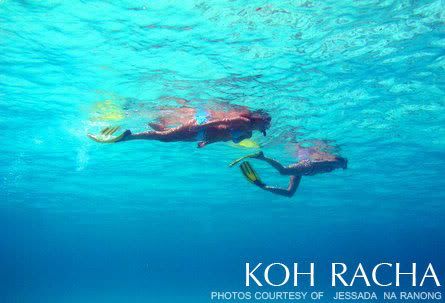 Today I will not write about Koh Samui or its great full-moon parties. Instead, I will take you about an hour by plane from Bangkok, to Thailand's west coast, to the islands of Phuket. All of the delights and activities you desire, and more, await you when you arrive in Phuket. You will soon see why Phuket is nicknamed Pearl of the Andaman.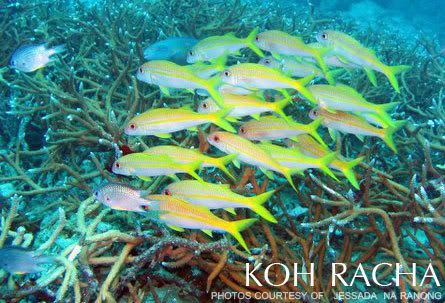 Do you like diving? Racha Island is 45 minutes by speedboat from Chalong Bay in Phuket. You will thrill as your speedboat lands on Racha beach itself. (No need for a dock or pier.) It's up to you to decide how to spend your time at the seaside.