The weather on either side of the Kra Isthmus and diving conditions in the
Andaman Sea
and the Gulf of Thailand are dominated by two opposing monsoons, the northeast and southwest monsoons. The northeast monsoon sweeps across the Gulf of Thailand between mid October and mid December, bringing heavy rain and strong winds - some dive sites become inaccessible during this time as they suffer from strong currents and reduced visibility. It is during this period that many tourists switch, as if by magic, to the west coast.
Those that stay on in the Gulf during this short time will find themselves on nearly empty beaches, with the sun regularly appearing from behind the clouds. An anomaly is that the easternmost diving regions in Trat province remain sheltered during this period.
The Andaman Sea is sheltered from the worst effects of the northeast monsoon, and diving and snorkelling is at its best from
November to April
. Underwater visibility ranges from 5m. to 30m. or more during this period. From
May to October
the southwest monsoon strikes this region, bringing in its wake towering seas and strong currents and increased turbidity.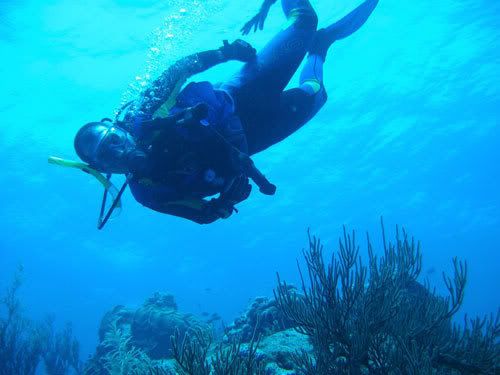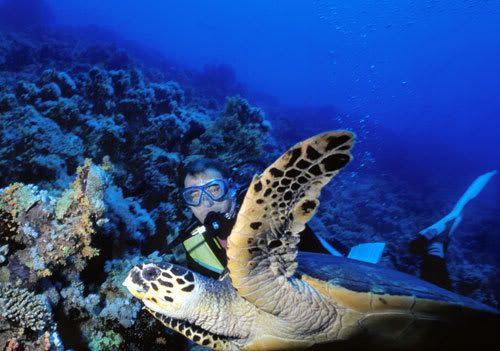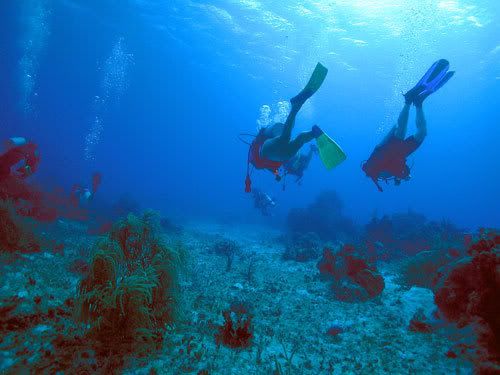 Conversely, the dive sites in the Gulf of Thailand are at their best during this season, with only minimal winds and seas. Visibility can sometimes equal that of the Andaman Sea during this period. There are always dive sites on either side of the Isthmus that are sheltered enough to be dived whatever the weather so, if you find in the wrong place at the wrong time, don't despair!
Water temperatures in Thailand rang from 27°C to 31°C. A thin wetsuit or lycra suit is recommended, not simply for protection form exposure but also as a barrier to marine hazards such as stinging cells. Oceanic sites (such as the
Similans
or the Burma Banks) are subject to sudden cold currents or thermoclines which can chill the water by up to 10°C and, although these temperature dips are localized, most divers still prefer to don 3-4 mm. wetsuits for thermal protection.
source Reference : Pocket Guide DIVE Thailand